Can Wagyu Beef be Grass-fed?
Renowned for its extremely high marbling, Wagyu beef is incredibly flavorful and tender meat that you can cut with a fork. Can it also be grass-fed?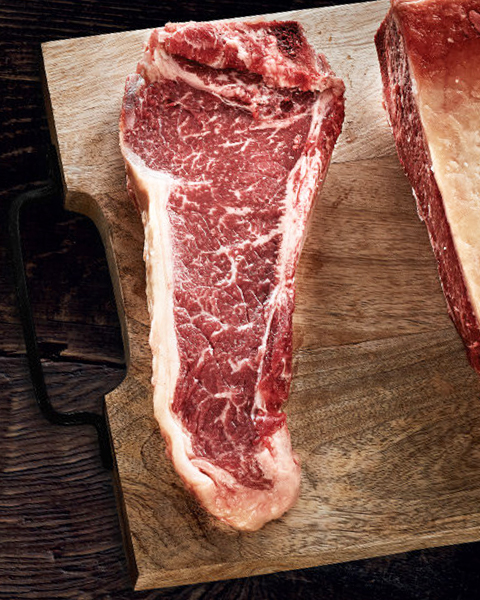 Wagyu Beef, What is it Exactly
Wagyu is a breed of specialty Japanese cattle that can be raised all over the world, including New Zealand, the United States and other cattle producing countries. Renowned for its extremely high marbling, Wagyu beef is incredibly flavorful and tender meat that you can cut with a fork. A famous kind of Wagyu beef is Kobe Beef which comes from Wagyu cattle raised in the Kobe region of Japan, similar to how Champagne can only be sourced from the Champagne region of France.
Making Wagyu Grass-Fed
Some farmers outside of Japan are raising Wagyu cattle that rival those from the famed Kobe region, and they are doing it without the aid of grains. Traditionally, Japanese Wagyu cattle are fed a mixture of grass and grain to ensure their signature high marbling. In New Zealand, where the majority of cattle are grass-fed, First Light Farms have taken Wagyu to the next level by raising Wagyu cattle on a 100% grass-fed diet.
The New Zealand Difference
First Light Farms began with purebred Wagyu cattle, but after discovering that they were not well suited to an entirely grass-fed diet, they bred their Wagyu with Angus and "Kiwi" (Friesian/Jersey cross) cows to produce a breed that thrives on grass while still producing extremely high marbling. These Wagyu cattle dine on white clover, rye, and specialty grass 365 days of the year. Since grain is excluded from their diet, grass-fed Wagyu beef also boasts a more natural, pure flavor than the mild flavor of traditional Wagyu, while also being tender enough to cut with a fork. New Zealand's long heritage of raising high quality cattle combined with the Japanese philosophy of raising happy and relaxed cows creates a Wagyu beef experience unlike any other.
Better for Everyone
As these farmers can attest, raising grass-fed Wagyu isn't easy, but the effort pays off as it's better for the environment, the animals, and you. Notably, grass-fed Wagyu beef is marbled with higher levels of healthy omega-3 fatty acids, conjugated linoleic acid (CLAs) and monounsaturated fat (the healthier kind) compared to American grain-fed beef which is high in saturated fat (the unhealthy kind linked to heart disease). Grass-fed Wagyu takes beef to a whole new level, and trust us, something this delicious needs to be tasted in order to be believed.