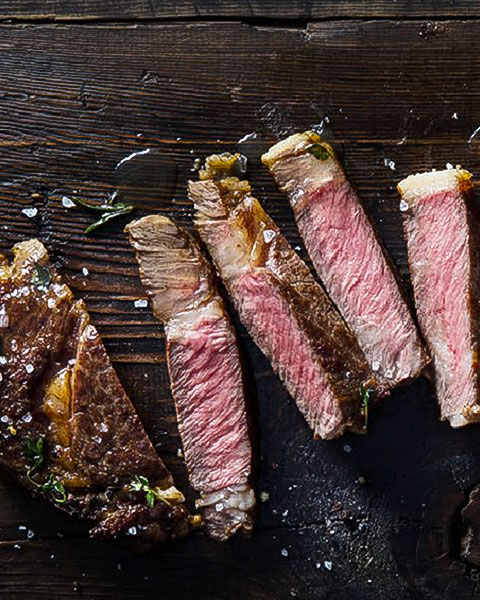 About First Light Farms
First Light Farms is a small New Zealand company quietly changing the world. Back in the early 2000s, we made the decision to meet an unfulfilled demand for tender, juicy, healthy meat. We started with pasture-raised venison, then we went about inventing 100% grass-fed Wagyu beef. Our promise is to produce and provide you with delicious meat, raised right, by people who truly care.
Our animals are 100% grass-fed on free-range pastures, as nature intended. Our ingredients are fresh water, clean air, and sunshine. It is almost an unfair advantage having New Zealand as our farm, but the best grass in the world isn't enough to stake our claim to having the best grass-fed meat in the world. Everything we do is focused around producing meat that is tasty, tender and juicy every time.
For more information on First Light Farms, visit www.firstlight.farm.
100% grass-fed and grass-finished

Non-GMO Project Verified
Certified Humane
ASPCA® Certified

No antibiotics or added hormones
Constant strive for excellence

Halal certified
The Wagyu Farmers
First Light farmers come from all over New Zealand – from the top of the North Island to the bottom of the South Island. As a cooperative, our company is part-owned by our farmers: a group of like-minded people with a shared set of values, the most important of which is producing beautiful meat.
As our farmers can attest, raising grass-fed Wagyu isn't easy, but the effort pays off as it's better for the environment, the animals, and you. Traditionally, Japanese Wagyu cattle are fed a mixture of grass and grain to ensure their signature high marbling. First Light Farms have taken Wagyu to the next level by raising Wagyu cattle on a 100% grass-fed diet.
New Zealand's long heritage of raising high quality cattle combined with the Japanese philosophy of raising happy and relaxed cows creates a Wagyu beef experience unlike any other.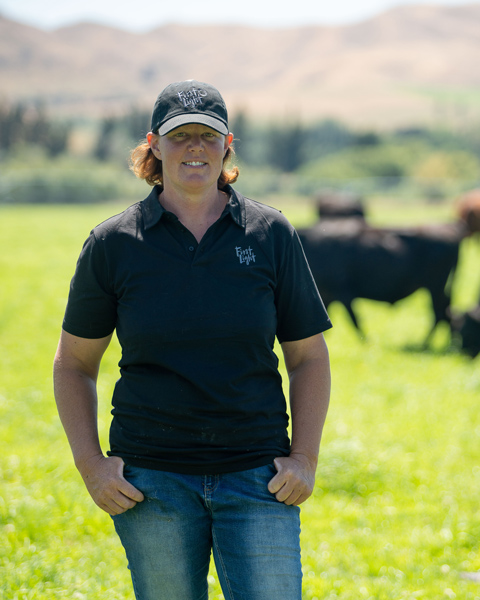 Where To Buy
Find First Light Farms grass-fed Wagyu from New Zealand at a store near you or visit The General Store to shop online..
For questions, feedback or more information on First Light Farms grass-fed Wagyu from New Zealand, please email info@firstlight.farm
Other Brands
Look for these brands to find quality New Zealand beef or lamb.