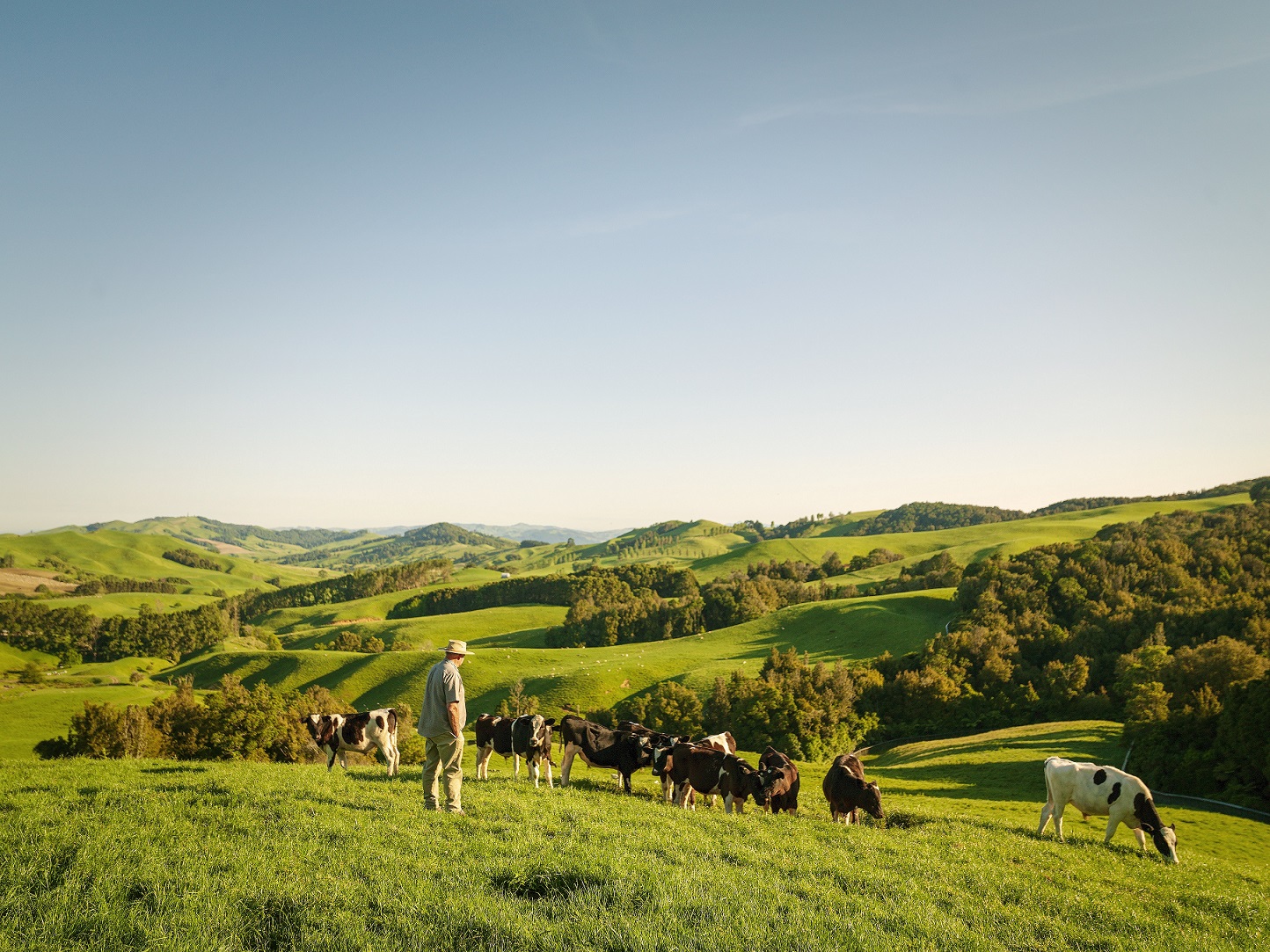 Learning from New Zealand's Animal Welfare System: How a Farmer-Led Approach Pushes Industry Commitments Forward
On-farm animal welfare is a growing concern for consumers. Though some principles of animal welfare — such as housing, nutritional programs and care interactions — have been established, the implementation of these practices is below par in many parts of the world, according to farm animal welfare literature.
To tackle this issue, New Zealand's Ministry for Primary Industries collaborated directly with farmers and the country's red meat industry to launch the New Zealand Farm Assurance Program (NZFAP) in 2017. The national program is a collective of red meat and wool businesses that adhere to verified best-practices for animal welfare and production.
We spoke with Dr. Will Halliday, senior advisor for biosecurity and animal welfare at the farmer-owned industry organization Beef + Lamb New Zealand, about the importance of prioritizing animal welfare and the impact of the NZFAP on farmers and other stakeholders.
Ensuring animal welfare is ethical, and it's also good for business
New Zealand's Animal Welfare Act, passed in 1999, includes language which recognizes that animals can experience and understand positive and negative emotions. In addition to this, considering and meeting animal welfare standards is also beneficial for businesses, Halliday said.
Animals that are cared for "are more productive," he told us. "So not only do we have animals that experience a good life, but they are also more productive for our farmers. They grow faster and bigger and produce what we consider to be a premium product."
New Zealand's national Assurance Programs — NZFAP and NZFAP Plus — provide certification based on audits in areas of integrity, traceability, biosecurity, origin, environmental sustainability, and animal health and welfare.
"What it means is that customers now can be assured that all of New Zealand's producers of red meat are meeting that same threshold, the same high-quality standard," Halliday said. "You can buy a piece of New Zealand meat in the supermarket and have confidence that there is a single standard that has been met by whoever produced that piece of meat. You can be assured they have done it sustainably, with good environmental and animal welfare practices."
Beef + Lamb New Zealand represents New Zealand's beef and sheep farmers. Among its members is First Light Farms, a collective of family farms across New Zealand that produce grass-fed wagyu beef and venison and communicate regularly about their duty of care to animals.
"Animal welfare is important to both the public and our customers. Without good animal welfare, farmers would lose the social license to operate in New Zealand," said Nicola Morgan, general manager of sustainability, technical and quality assurance at First Light Farms. "First Light consumers demand third-party verification that our animals are being treated well."
Again, she underscored that along with being the right thing to do, treating animals well is essential to ensuring a quality product. "In general, animal welfare affects meat quality, but this is particularly significant for our grass-fed wagyu cattle, who require optimal conditions and welfare to marble well," Morgan said.
Assurance programs establish credibility, and incentives are a win-win for stakeholders
To date, New Zealand sheep and beef farmers are among the most efficient farmers in the world, and the nation's red meat carbon footprint is one of the world's lowest, in fact less than half the global average.
In Halliday's view, what differentiates New Zealand from other countries is that it takes the approach of farmer-led first, as opposed to top-down regulation. In this "grassroots level" approach, incentives are provided for farmers to take on sustainable and efficient practices — all of which makes assurance programs and incentives a win-win for animals and farmers in the country's meat industry.
"Farmers can enjoy a premium for the product they supply based on whatever practices they undertake," Halliday said. "Farmers who do that have better productivity, better animal welfare, and they're also enjoying the premium."
How participation in animal welfare groups can drive immediate action
Given that it established animal welfare protections over two decades ago, New Zealand is recognized for its trustworthy animal management practices. National and regional governments, as well as farmers, also want to protect their land and water resources and continue to call for high standards, Morgan said.
"Farmers recognize the value of healthy animals and soil, for production efficiency and future-proofing their asset," she told us. "Holding third-party verifications delivers a premium from consumers for farmers. Our farmers are farmers because they care about what they do — they want to protect the quality of their land, and they care about their livestock."
For First Light Farms, involvement in groups like the NZFAP instills confidence in customers and partners, and it offers opportunities to learn, Morgan said. "Being a member of [the NZFAP] gives our farmers a start point," she said.
Around 8,000 farms across New Zealand are certified in the NZFAP, representing more than 95 percent of the country's beef, sheep, deer and wool production. Many of them, including First Light Farms, also use certification systems like the Non-GMO Project and the Certified Humane and ASPCA standards to further verify their environmental and animal welfare practices.
"We expect more of our farmers, who rightly expect to be financially rewarded for their investment," Morgan said. "Having a great product, surrounded by third-party verified attributes, gives both our retail partners and our consumers reassurance and confidence."